PERSONAL
URBAN
VEHICLE
ABOUT 5LINKS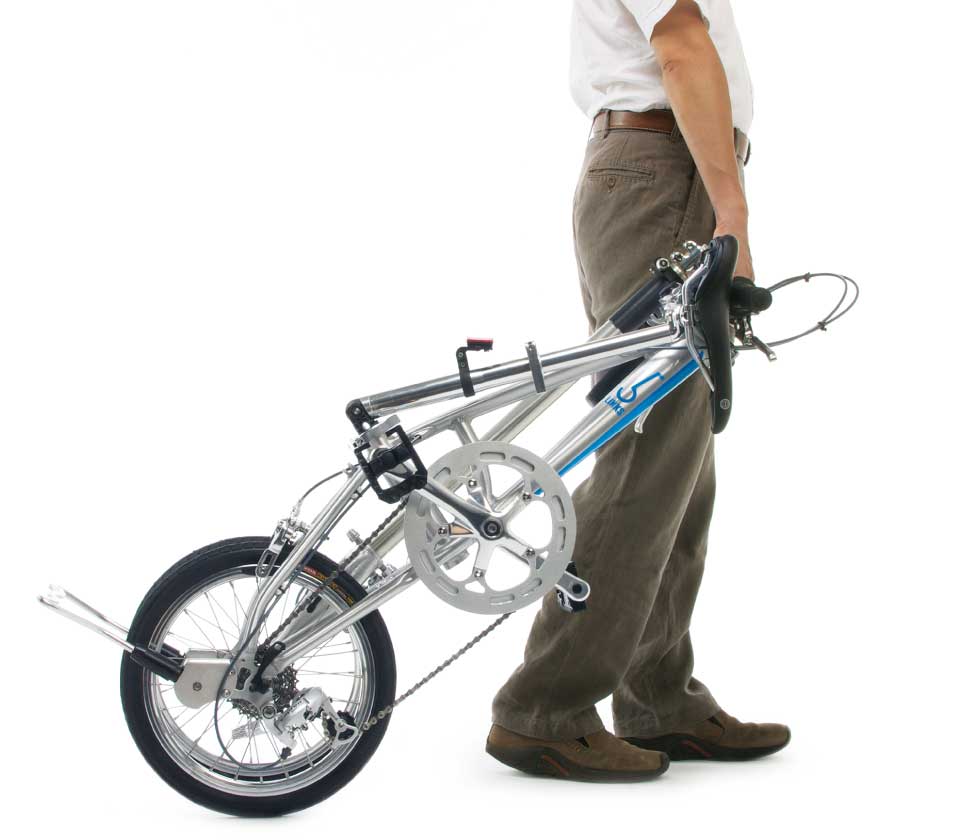 The original idea of the 5LINKS bicycle came out in Japan and started developing in 2008.
The purpose for the 5LINKS is more than inventing just a smaller, lighter folding bikes. Focusing on the global necessity to reduce CO2 emissions and having healthier life, we thought how more people could make use of the urban transport options available, and fond people want a more convenient way when using a combination of various transportation means.
Having defined this way forward as the PUV (Personal Urban Vehicle), 5LINKS pursued a more convenient, faster, healthier and more eco-friendly way.
The firm has concluded to make a bicycle easy to use and carry even between the different transportation means, which is the 5LINKS folding bicycle.
The name of 5LINKS comes from links between 5 means of transport, in Plane, Train, Car, Boat and Walking. And also it is 5LINKS' wish that this urban tool can be used through all 5 continents – Asia, America, Europe, Oceania and Africa.
The 5LINKS bicycle is the perfect solution for the urban travelers.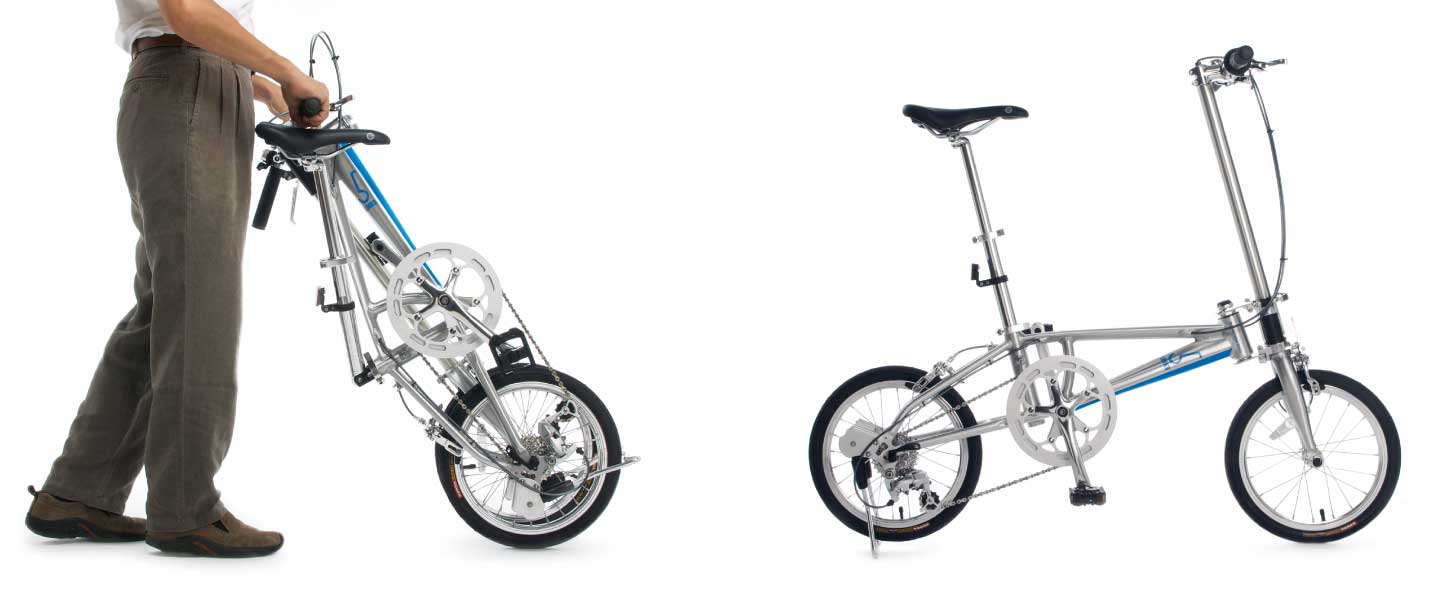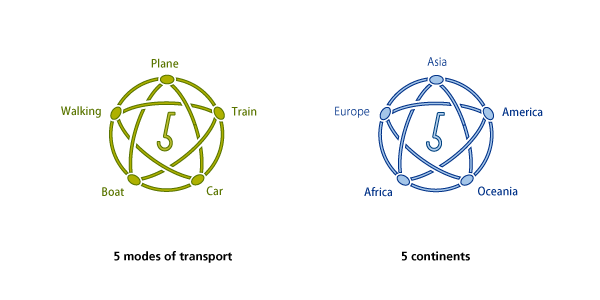 SLIDING COMPACT
You can experience numerous benefits of having folded bicycle.
One big thing is that you can travel anywhere even the other side of the world with your precious bicycle! Have fun and enjoy its compactness !
COMPACT UTILITY

Handling is easy and smooth especially in limited space like an elevator by the use of aluminum alloy that is much lighter than iron and has a reasonable price.

FUN RIDE

The 5LINKS when it's folded is similar in size to general golf bags.
Easy to place it in the trunk of a car and you can explore other town and places with it.

SAVE SPACE / SAVE COST

The 5LINKS has no need for renting a parking lot as it stands itself.
You can place it at your entrance to save cost !

RINKO TRAVEL

Fold it quickly and easy to carry with one hand. Take it on a bus or train with no problem.
You can travel anywhere with fun rolling 5LINKS !

COMPACT BEAUTY

5LINKS does not only take up lots of space but looks great as an accessory of room interior.
You can casually show off your urban and healthy lifestyle to your visitors !