2016.12.09 / BLOG NEWS & RELEASE 海外情報(Overseas information) 雑誌掲載(Magazine) 


シンガポールの自転車雑誌(表紙!!)に掲載されました"Made the cover of the Singaporean bicycle magazine!"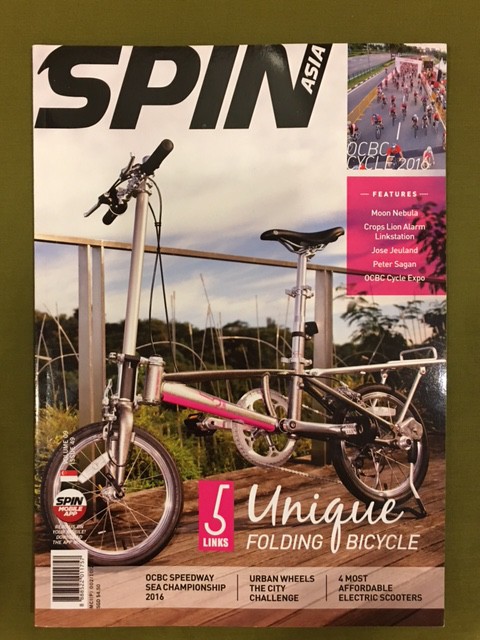 シンガポールの自転車雑誌に紹介されました。
雑誌の表紙を飾れたのがとてもラッキーでした!!
初代5LINKS1が2010年に「GOOD DESIGN賞・中小企業庁長官賞」をいただいた時以来と思います。
記事・広告としても掲載されています。
広告文に「日本語」が使われているのは面白いです。
私はシンガポールに未だ行ったことがないけれど、マーライオンのそばを5LINKS走っているのかしら・・?
不思議な気持ちです・・・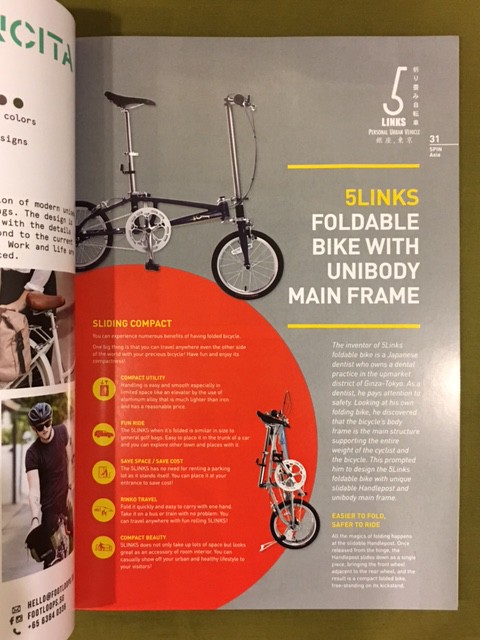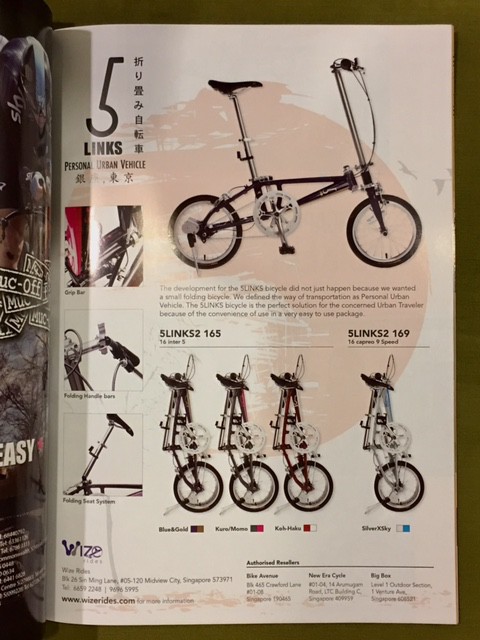 5LINKS was introduced in the Singaporean bicycle magazine. Amazingly it made the cover!
We are as much excited about this as early 5LINKS got the 2010 Good Design Award of Small and Medium Enterprise.
The articles and the advertisement also run in the magazine.
Quite interesting "Japanese " are used for the header.
Although I have not been to Singapore yet, very thrilled imaging 5LINKS passing by the Merlion! Fantastic!