2016.03.06 / BLOG 展示会(Exhibition) 海外情報(Overseas information) 


2016台北国際自転車見本市(Taipei Cycle 2016)
今年も台北国際自転車見本市(Taipei International Cycle Show 2016)が3月2日ー5日まで
開催されました。
5LINKSは、今年で3回目の出展となりました。
南港のエキジビションセンターの4F展示会場のJAPANブースに加わりました。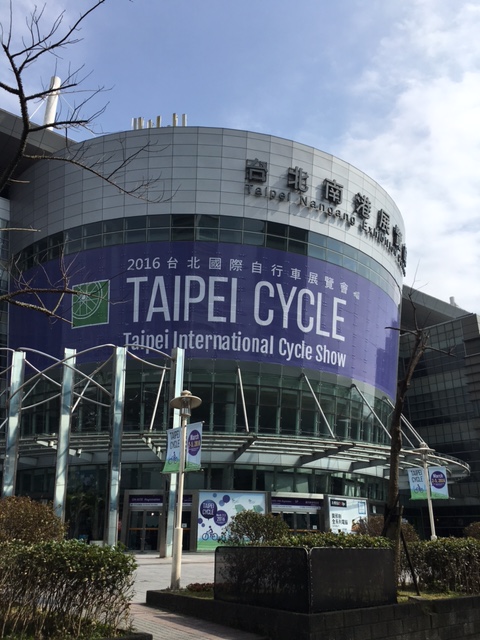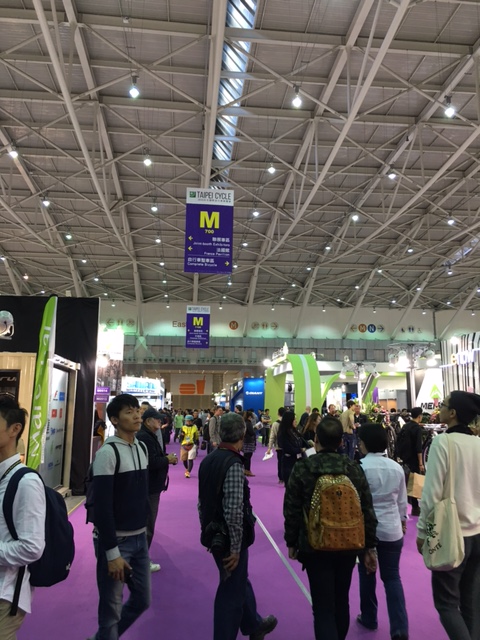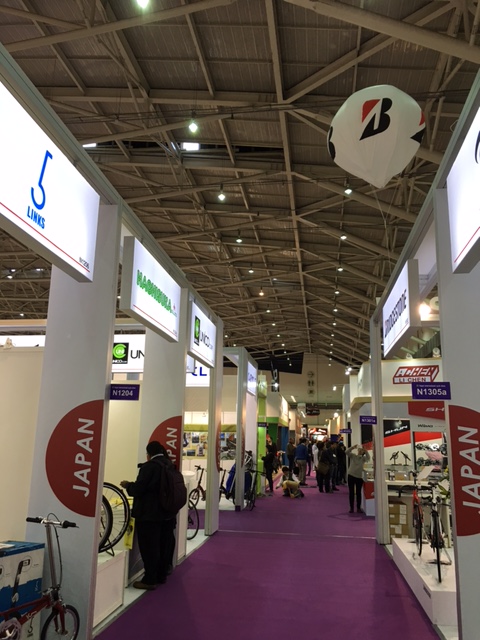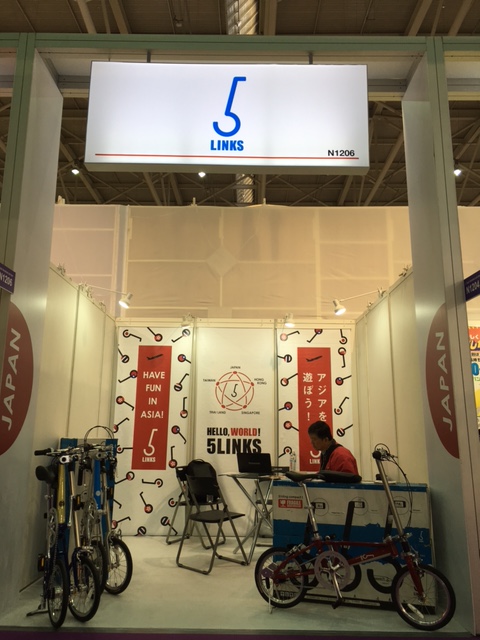 期間中には、「Show Daily」という展示会の案内フリーペーパーが開催中毎日発行されます。5LINKSは幸運にも、「New Products」欄に、1日目(日本語)と3日目(英語)で掲載されました。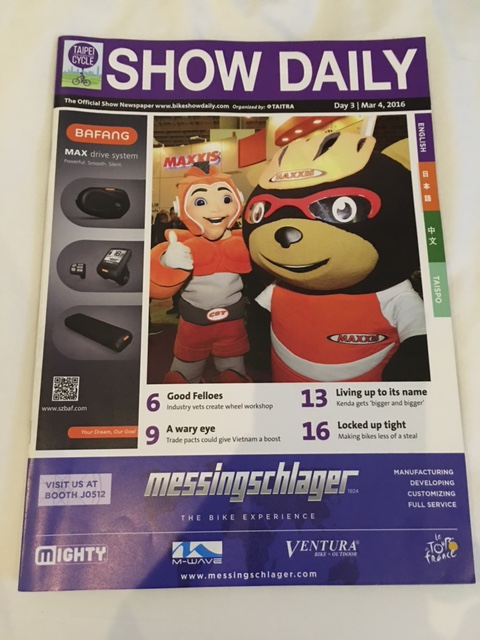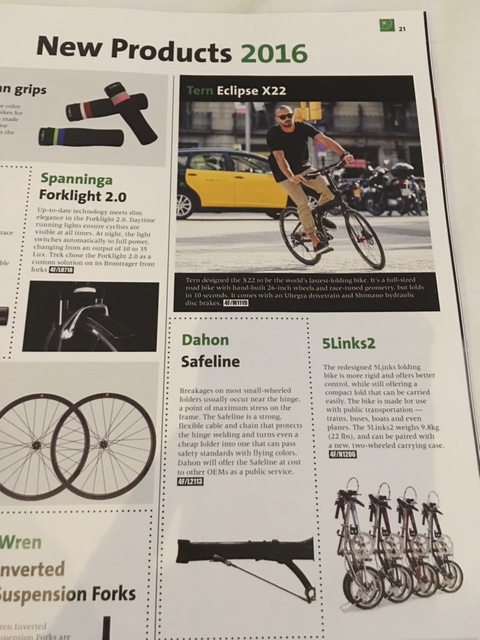 本来この展示会は、B to B(商談目的)の展示会ですが、当ブースにも大勢の来客も得、持参したパンフレット、名刺も完売となり、実り多い展示会となりました。
5LINKSが、新しい交通機関として、広く世界に広がっていくことを望んでいます。
Taipei International Cycle Show 2016 was held from 2nd to 5th of March this year. This is the 3rd time for 5LINKS to be exhibited.
We, this year, exhibited in the Japan booth on the 4th floor of Nangang Exhibition Hall.
During the period, free paper called "Show Daily" is distributed every day. Luckily 5LINKS was introduced on the page of new products on the 1st day in Japanese and the 3rd day in English.
This show is an exhibition for the purpose of business negotiation (B to B). We have received lots of visitors, and our leaflets and business cards were gone, which is good!
We hope 5LINKS will be expanding widely to the world as a new means of transportation.